Wentane Assist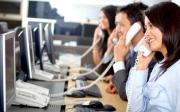 Have you had an Accident?
One call to Wentane Assist will sort it all - Call Wentane Assist First.
Accidents can happen at anytime however careful we may be. If you have recently been in involved in an accident or one occurs in the future when it is not your fault, contact Wentane Assist FIRST, we will provide you with an exceptional package of help and advice.
You are entitled to a number of benefits in the event of a non-fault accident. Wentane Assist will totally manage the claim for you, including liaising with the fault-drivers insurance company. We will also supply you with a like-for-like replacement vehicle whilst yours is off the road.
Here's why:
No win, no fee
Free legal advise (CFA)
No up-front costs
Free legal assistance policy
Full repair of vehicle
We guarantee that you will keep all compensation monies awarded
No hassle
Benefits of Wentane Assist
Vehicles Replacement Service
A replacement vehicle for the period of your repair can be arranged. When the accident is not your fault this doesn't cost you anything - the costs are recovered from the other driver's insurer.
None-Fault Benefits
No excess to pay
Full repair useing genuine manufacturer parts
Current market value if your vehicle is written off
Protection from insurance premium increases
You will receive fast and efficient medial assistance and care so that you recover quickly from the effects of your accident
Uninsured loss recovered (ULR) including travel expenses, loss of earnings and damage to personal items
Medical Care - Helping you recover every step of the way
We work closely with a carefully selected group of clinics across the UK to ensure that you obtain help and assistance with any injuries at the earliest opportunity.
Phisiotherapy to help aid your recovery
State of the art facilities
Freindly and effective advice
Nationwide coverage
Call our claimline now: 0845 634 2525