Genuine Fiat Parts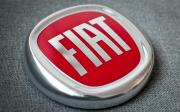 Fiat are as passionate about their car parts as they are their cars. Each Fiat part is rigorously tested and designed to give you total peace of mind.
From Oil Filters and Shock Absorbers to Spark Plugs and Radiators our Fiat car parts are designed to fit first time and all with guaranteed Fiat quality.
Our parts department carries extensive stock of most Fiat car parts from headlight bulbs, to gearboxes. For the rare occasion that we don't have something in stock, parts can be sourced next working day direct from Fiat.