Servicing Your Fiat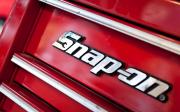 At Cleveland Body & Paint our highly skilled team of technicians offer a full range of garage services from as simple as replacing a headlamp bulb to a complete engine overhaul on your Fiat.
We have a fully equiped workshop and with over thirty years of Fiat experience.
We offer highly competitive prices yet keep the quality of our workmanship paramount. We use a fixed pricing menu system for service work, which means you know exactly what you are going to pay prior to any works being commenced, leaving no nasty surprises. In event of extra work being required, we always endeavour to contact you first with a price and to gain your permission.
Furthermore we will be pleased to look after your vehicle with not only servicing but MOT's, body repairs, electrical and all aspects of Auto Air Conditioning. We can also provide you with a free courtesy car while your service is being carried out or alternatively we are happy drop you off at home, work or in to town.
Prices from just £99 inclusive of VAT
Check for any body defects
Check operation of lights
Check washers and wipers
Check engine oil
Drain and refill with engine oil
Fit new sump plug washer (where applicable)
Fit new engine oil filter
Check brake pipes and lines
Check exhaust system
Inspect tyres and set pressures
Report on tyre tread depth
Visually check cooling system for leaks
Check anti-freeze content
Check drive belts (excludes cam belt)
Check all fluid levels
Check battery condition
Visually check brake pads and discs
Prices from just £150 inclusive of VAT
Check for any body defects
Check operation of lights
Check washers and wipers
Check engine oil
Drain and refill with engine oil
Fit new sump plug washer (where applicable)
Fit new engine oil filter
Check brake pipes and lines
Check exhaust system
Inspect tyres and set pressures
Report on tyre tread depth
Visually check cooling system for leaks
Check anti-freeze content
Check drive belts (excludes cam belt)
Check all fluid levels
Check battery condition
Visually check brake pads and discs
Check suspension dampers
Add screen wash and top up fluids (excludes anti-freeze)
Fit new air filter
Fit new spark plugs (petrol only)
Prices from just £199 inclusive of VAT
Check for any body defects
Check operation of lights
Check washers and wipers
Check engine oil
Drain and refill with engine oil
Fit new sump plug washer (where applicable)
Fit new engine oil filter
Check brake pipes and lines
Check exhaust system
Inspect tyres and set pressures
Report on tyre tread depth
Visually check cooling system for leaks
Check anti-freeze content
Check drive belts (excludes cam belt)
Check all fluid levels
Check battery condition
Visually check brake pads and discs
Check suspension dampers
Add screen wash and top up fluids (excludes anti-freeze)
Fit new air filter
Fit new spark plugs (petrol only)
Check rear brake pads/shoes
Check and adjust handbrake operation
Check and adjust clutch cable freeplay (where applicable)
Pressure check cooling system
Check and adjust idle speed (where applicable)
Fit new fuel filter (where fitted)
Check air con system - report only
Check emissions - report only
Carry out road test